HISTORICAL KANDY ESALA PERAHERA​
Buddhist Literature unveils various pageants and festivities held in great honor of Lord Buddha. The perahara pageant concept became popular during the reign of Emperor Asoka of India. Kandy Perahara pageant really pageant which displays traditional customs. Majority of them been intermingled with the Buddhist and Hindu religious customs.
Yet they display and highlight the great value of the Sinhals culture.Most of the customs have taken from on statues stated in the "Dantha Dhathu Charitha" or "Dalada Siritha" (a book on the customs pertaining on the sacred Tooth Relic) Written during the regime of Parakramabahu IV (1302-1326) of Kurunagala.
The Dalada Siritha stated 38 statutes, on which a perahara pageant should be conducted.Accordingly, the Shrine Room of the Sacred Tooth Relic should be cleaned at the auspicious hour. canopies should be tied, should be decorated beautifully with various silk clothes; The king team of ministers and general public of the city should make offering of rice, flowers and light oil lamps on the 7th day morning,the city should be decorated like the heaven on the same day evening, the chief priests of Uttara Mula Sect personnel of two castes Ganavesi and Kilin should move the Sacred Relic casked with utmost veneration.
These rites were performed annually. Even today rights were performed accordingly.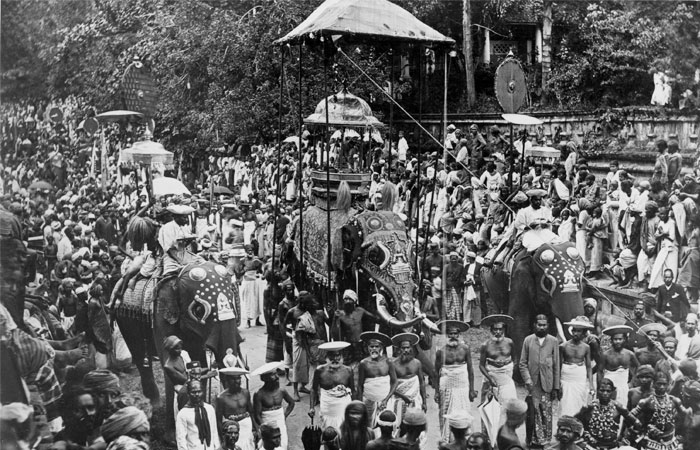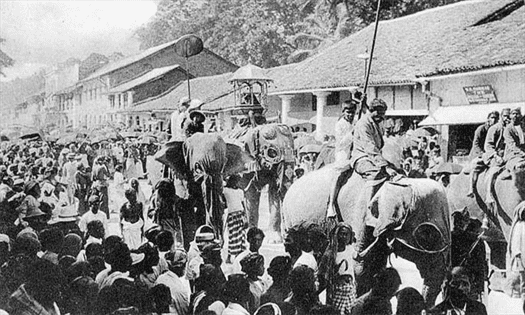 Perahera Event

Day

Time

Ceremony of planting 'Kap'
(auspicious post)

Water Cutting Ceremony
(Diya Kapeema)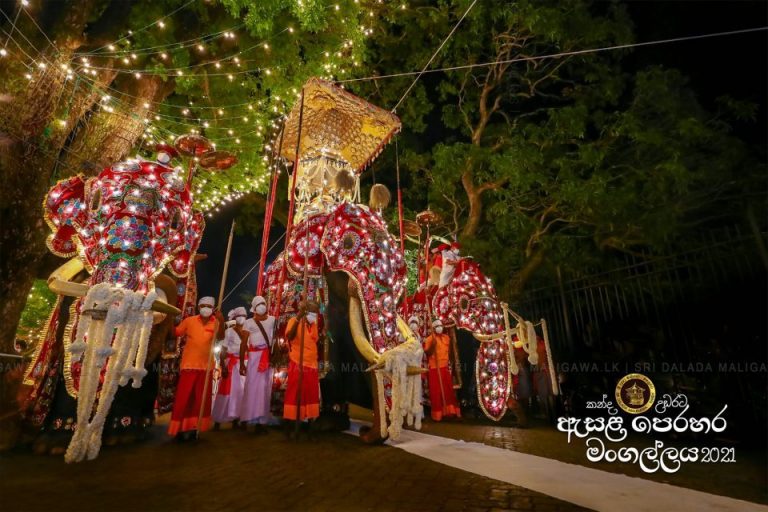 Magnificence added by heavenly dance offerings passed down by generations, dazzling lights by copra torches, Ceremonial Tusker Nadungamuwe Vijaya Raja, the one who stole the
Read More »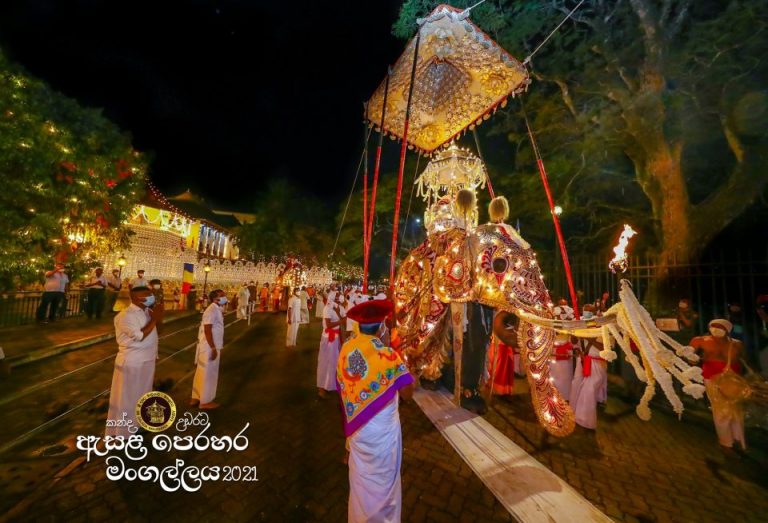 Caparisoned Royal tusker, Indi raja majestically steps on white cloth carpets with the golden threaded canopy over the Relic Cascket along with Kandula & Miyanraja
Read More »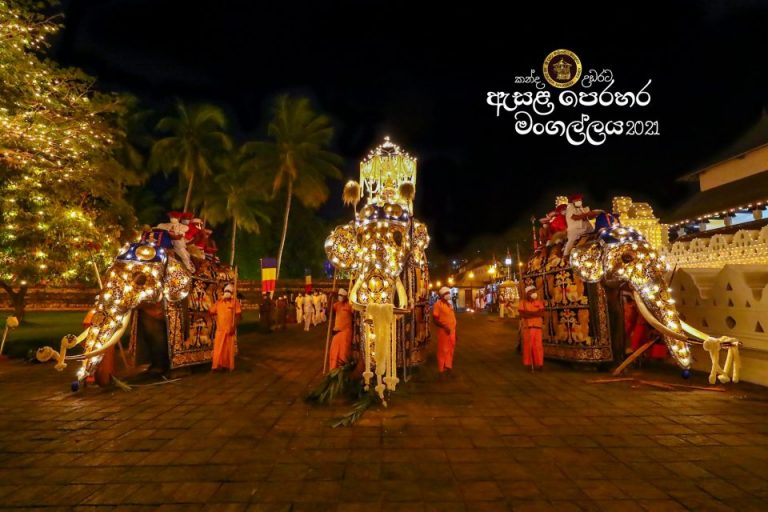 Amidst the most revered cultural offering of the dancers, musicians & vercifiers on the third Randoli Procession, Wasana carried the "Perahera" cascket accompanied by Miyanraja.
Read More »